Choose Your Coach Training
Choose Your Coach Training
Upcoming Leading Coach in-person professional executive coaching seminar
Comprehensive seminar package:
4-day program
Executive Coach certificate
access to all the high-quality materials and toolkits you will ever need for executive coaching.
This is a training program on
what leaders must do to lead better, get ahead and stay ahead
how you can help them do that as an executive coach
the coaching mindset and skills necessary to engage and motivate people to reach ever-higher levels of growth, productivity and achievement.
The program is delivered by a real, hands-on, successful executive coach, working with top level executives in international companies on three continents (e.g. Fortune 500 CEOs).
extremely valuable proven materials—print, video, and various online resources
highly interactive, lots of exercises, in a small group of like-minded professionals
natural mountain location close to Tokyo, over two weekends
full ICF (International Coach Federation) training hours, with options up to full certification, ICF-ACTP (Accredited Coach Training Program)
valid for board certification (BCC, Board Certified Coach).
Our in-person small group training program is followed by an optional telecall/in-person combination over several months. Participants have long-term support from me and our value network of graduates.
Are you interested? Simply call me and we'll discuss your options.
Please email me on Robert.Burnside@LeadingCoach.com to set up a call, or take a chance and just call me on

Japan +81 3 4579 0667

New Zealand +64 7 863 7255

(This will reach me wherever I am but please note that during August I will be in New Zealand, 3 hours ahead of Japan time.)
I met Robert when researching for an ICF accreditation programme in Japan, and he readily agreed to connect on the phone to explain his training philosophy. From the get go, I was very impressed with his attitude and approach to build a relationship, and provide me all the information -and, most importantly, the reassurance-I needed. I quickly made up my mind to join his programme and I couldn't be more satisfied. Working with Robert, I've always felt his complete focus on my growth, honesty and transparency, and a collaborative approach. During my time in Robert's programme, I quickly built up the skills and expertise necessary for my first certification, and decided to sign up with him again to achieve my next accreditation level. I am grateful for his support.


Sergio Salvador, Head of New Business, Google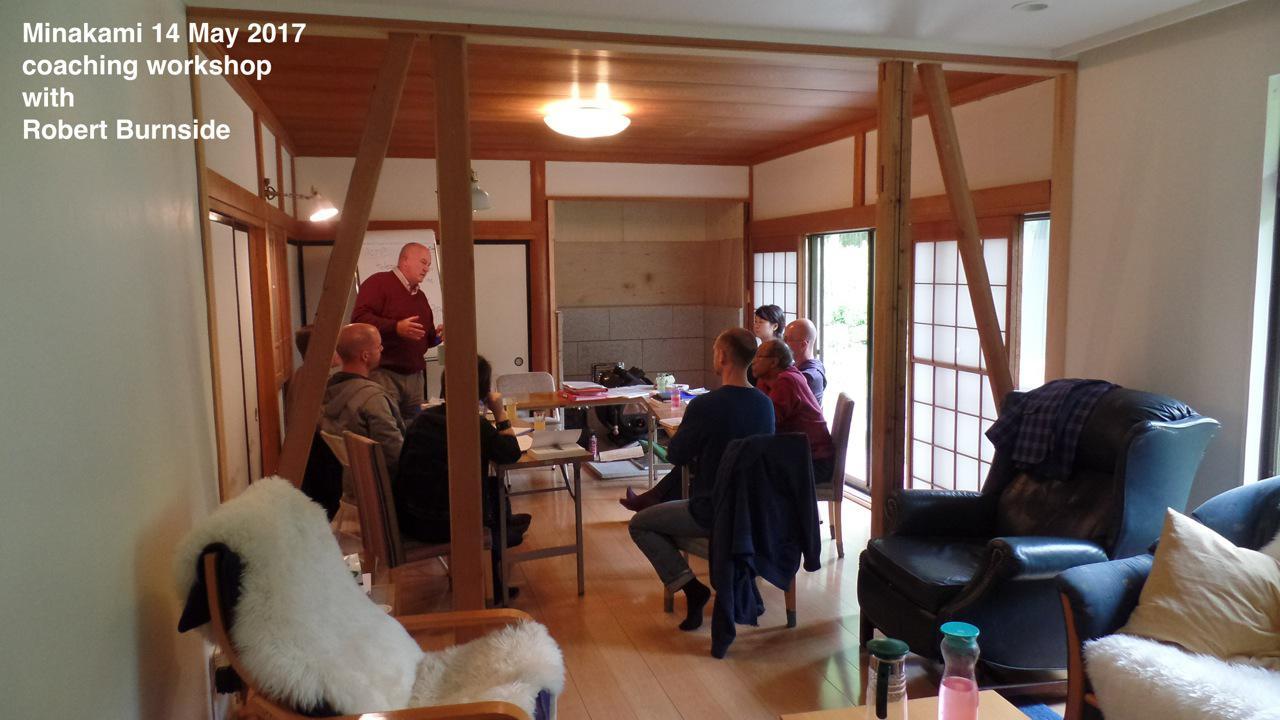 I highly appreciated Robert's training approach, pairing strong business focus with specific value creation for the client. Bringing it to life with numerous intensive practice sessions and by sharing and showcasing his vast experience, made this program a highly effective and motivating beginning for my coaching career. The marketing exercises and discussions helped to engage clients for future business opportunities. A crucial experience I can recommend to anybody who is determined to go into executive coaching
—Feedback from a senior leader (international investment bank) on the Minakami program